i'm a giantsquid!
A few weeks ago, I set out on a mission to make 50 lenses about things I love on Squidoo. It wasn't just a random challenge for myself. It was for a contest! And I was one of the winners.
I'm now a GiantSquid! and I get a badge to prove it: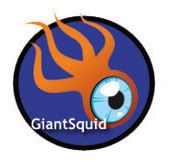 You can click on the badge to be taken to my lensmaster page to see all the various things I've created lenses for. Enjoy!