pretty art reflects real life.
I just saw this pretty print on Design*Sponge and there is only one word that comes to mind for me when I look at this…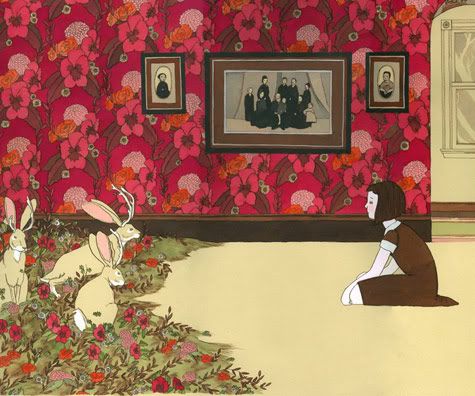 Katie.
That's how she spends her days–lost in a world of her own creation, talking to magical bunnies in the forest of our living room…
I love it!