ready to pack up and move.
We live in a nice place… so I feel ashamed to say that I can't wait until we move.
I miss the hospitality of the South. Around here, I feel like people look at me like an illegal immigrant for not being born in Lancaster County. I'm ready to move—anytime, Lord! Put me somewhere I can grow roots, where the people are kind and the housing is affordable!
I love this layout about going to the cute little playground that's right up the street from us: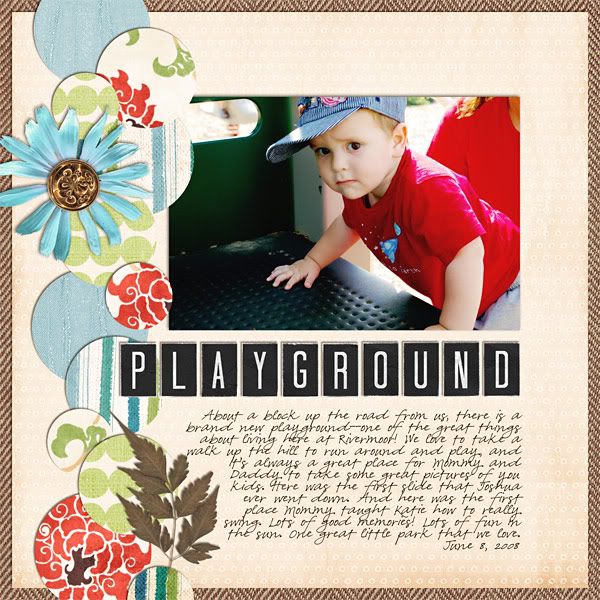 But a few weeks ago I discovered that this playground has a "No Trespassing" sign posted in it. If you don't live in one of the new homes that literally surround our neighborhood, they don't want you there. Gee, thanks neighbors! I'm sure it's just one of those "legal" things, covering their behinds and all. But now it bugs me and I won't take the kids there anymore.
Then last week we were outside, getting ready to have a good time…
…when someone from the office came over to tell us that they don't allow kiddie pools here. Sigh.
One day! One day I hope to have a little nest of my own… where I can grow my own vegetables in my huge garden, have a kiddie pool and let the children run wild in the grass all summer long.
I've got the Summertime Blues…